Enhancements
Microsoft Teams Meetings
When sending emails from Colleague 7, users will now be able to change the 'Email Type' to 'Teams Meeting'.
This will alter the email form to contain the additional calendar options similiar to a 'Meeting Request'.

When sent, the email contents will then be appended with Microsoft's standard Teams Meeting invitation text: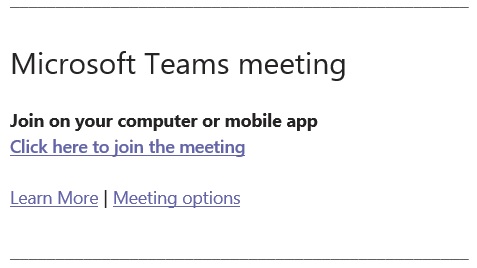 A Teams Meeting entry will be added to your Calendar automatically.
Candidate Column added to List Invoices
Within the Back Office area, the List Invoices table has been updated to include a 'Candidate Name' column.
Back Office users will also be able to access the associated Placement to an Invoice via a Placement icon (right handside).
When editing an invoice, the linked Candidate (or Candidates if it is a consolidated invoice) will be shown listed alongside the associated Placement (or Placements).
Option to Autotick Placement Rates on PAYE Calculator
When in a Placement that is processing a PAYE contractor and using the 'PAYE Rate Calculator' to determine the margin, it is now possible to autotick default rates.
Within Admin > Lookups > Placement Rates: you will find an 'Autotick' Yes/No field:

When using the Rate Calculator, provided the Payment Method is 'PAYE', you find the default rates to be auto ticked:

Search Company Addresses
A Search bar has been added to the Company Addresses tab, to enable to the quick lookup of a Company address:

Search Ownership
A Search bar has been added to the Ownership table to enable to the quick lookup of Teams and Users when assigning Ownership:

Company Checklist Tab
The Company Checklist now has it's own tab on the Company record.

Ability to Delete User Group
It is now possible to delete unused User Groups.
When in Admin > User Group Permissions and on selection of a User Group, provided there are no Users associated to the Group, there will be an option to 'Delete User Group'.