Enhancements
Type Option Introduced to Checklists functionality on Candidates
This release includes the ability to set a Candidate's Checklist specific their Type.
The Candidate's Checklist will access all Checklist Items while marked as type 'All' or if no Type has been set against the Checklist Item.
When the Candidate Type is changed on the Candidate record, the Checklist will update to show the appropriate items.
This is to accomodate separate Checklists for Contract and Permanent Candidates: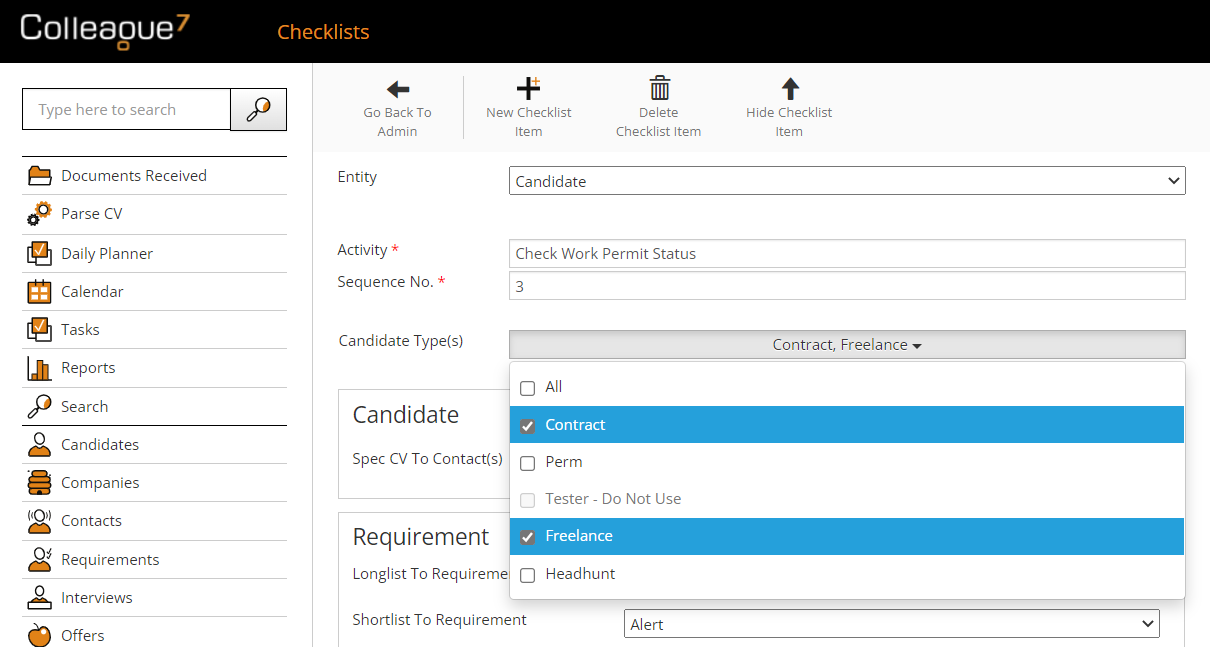 Include Secondary Addresses in Radius Search
It is now possible to select whether a Contact Radius Search should include Secondary or Personal Addresses assigned to the Contact record.

Search - Option to save, load and delete Default Criteria
This release introduces the ability to Save, Load (and Delete) Search Criteria within the Search area, this can be accessed via the Criteria dropdown.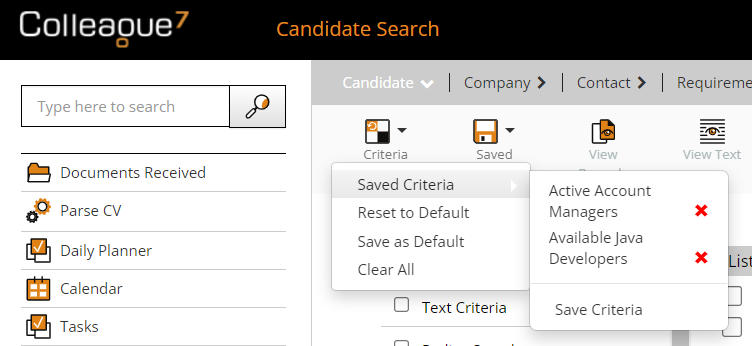 UGP to disable bulk emailing from search results
There is now a new user Group Permission which authorises whether a user can send a bulk email from a search result.
This option is available within the Search Group Permission and will be enabled by default.
Documents Received - Attaching documents to existing records
There are now additional options when attaching documents from Documents Received.
These are the ability to filter the search by entity type and an option to filter on only current and future Placements.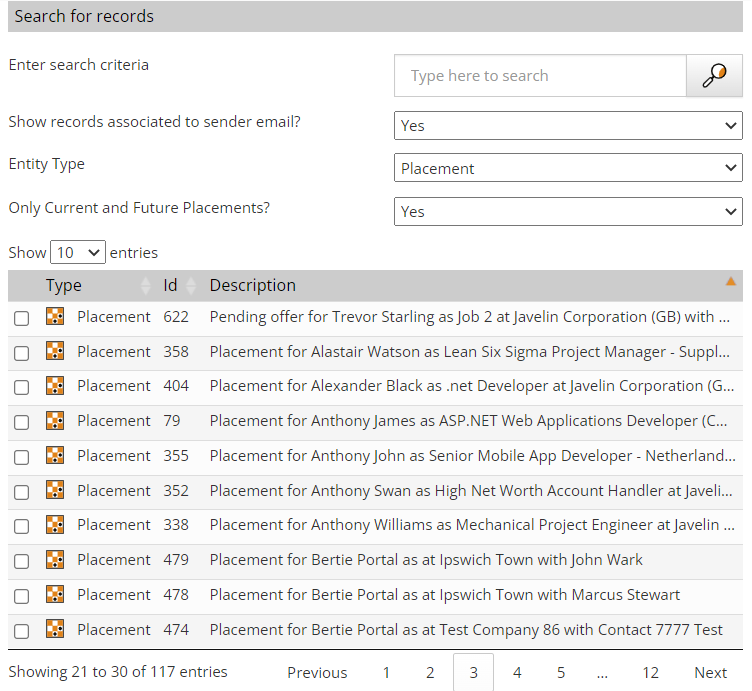 New Placement merge field
There is now a new 'Parent Start Date' merge field on Placement records. This can be used with documentation and/or emails raised from Extensions or Amendments, when the start date of the original placement needs to be referenced.