Enhancements
Watchdogs
This release introduces the ability to set a 'Watchdog' against a search result.
When saving a Search Result and/or accessing Saved Searches, you will have the ability to set a 'Watchdog'.
This feature continually monitors the criteria of a search result. In the event of new or existing records being updated which match the criteria of your Watchdog, a notification will be triggered to alert you and the new record(s) will be added to your search.
For more information please watch the below video:
New User Activity Report
There is now a new User Activity report which offers the ability to view History and Activity data in summarised total by user, bar chart overview per activity and a drill through into the record detail (with links to access the associated data).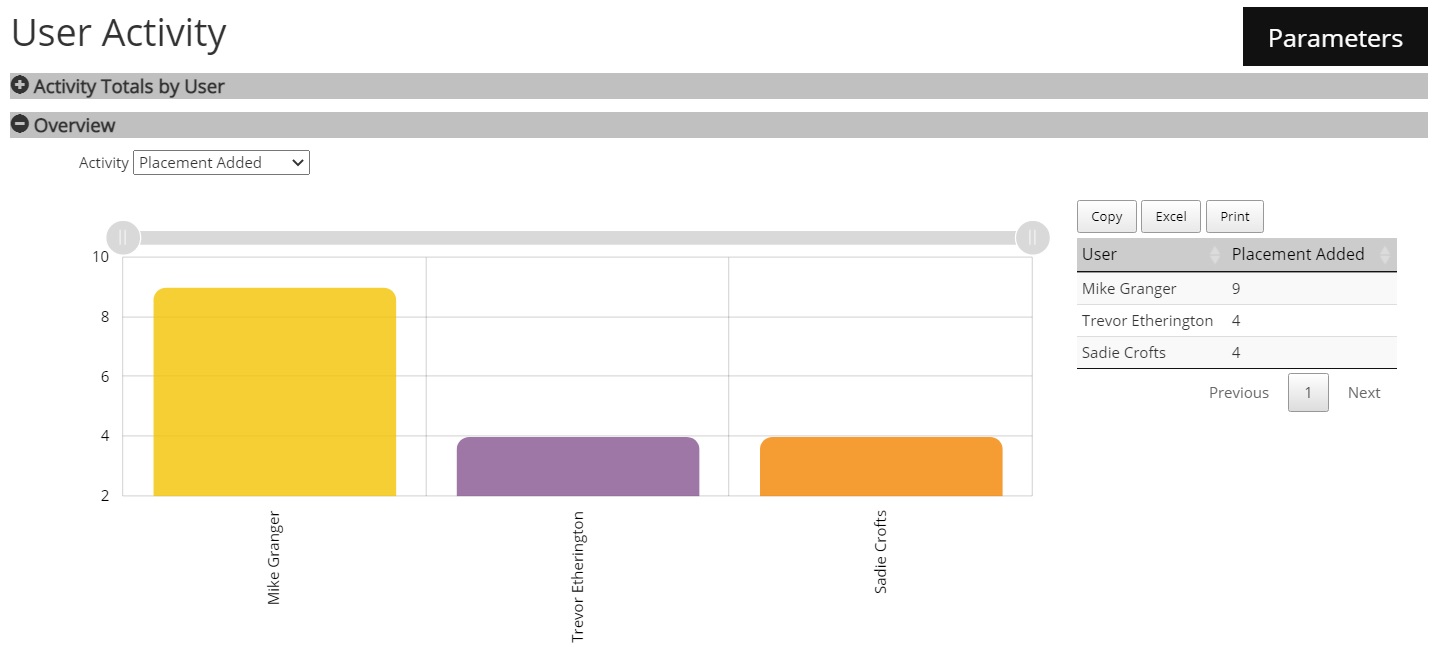 The format of this report will act as a template for further reports, which will be delivered over the coming weeks/months to gradually replace the older reporting format.
User/Team Overview settings for bespoke User List based on Report Team
Further to the 'Report Teams' option, which allows you to separate the standard Ownership Team structures and have seperate reportable teams. There are now options under Global and Personal Settings to set the values that appear in the User Overview users list by setting them to be a specific team name:


API - Date of Birth Search
It is now possible to build a search containing all the candidates with birthdays within a certain month.
This field is called 'Date of Birth Month' and is also available via the API.
Ensure Context Menu remains 'Docked' at the Top of Every Page
Throughout the system, the Context Menu of each page (as highlighted in the below screenshot) will be docked at the top of every page.

Offer Acceptance Alert - Don't show this again option
Users will now have the option on whether to show or skip the warning message when accepting an offer, which advises that it will create a Placement.
Accept / Reject offer from the Requirement record
Within a Requirement, Users will now be able to Accept / Reject an Offer from the Requirement Record.
The option to 'Accept/Reject Offer' is available from the Candidates menu on the Requirement > Candidates tab.