Enhancements
CK Editor Implementation
This release introduces a new text editor called CKEditor 4, which replaces TinyMCE. CKEditor has been chosen because of its ability to:
Retain the formatting of Microsoft Word documents when being pasted into the editor
Allow the user to paste an image into the editor
Allow the user to utilise the in-browser spell checker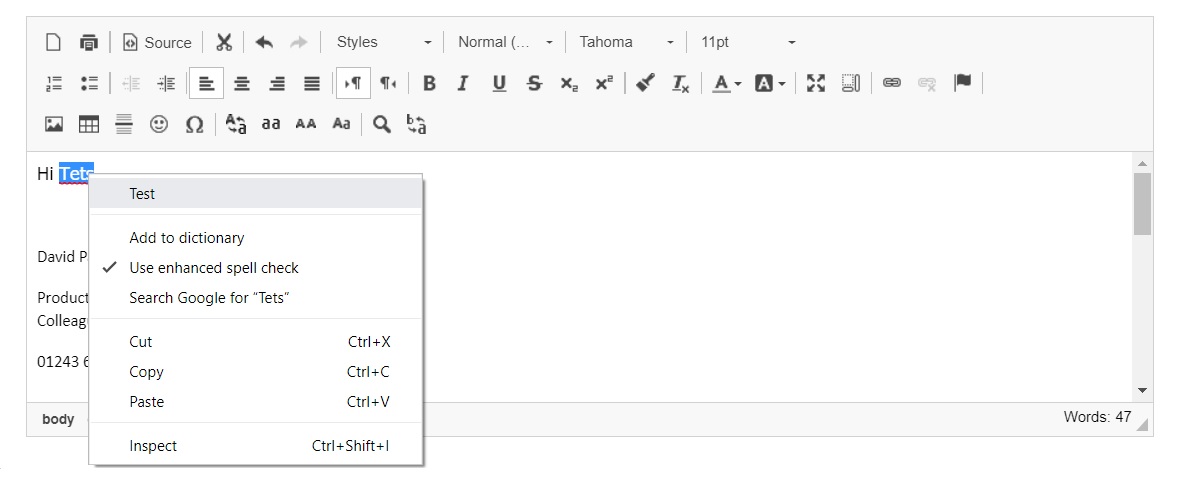 As part of this update, there is new Global / User setting under the 'System' section to 'Enable text editor right click context menu by default?':
If set to No this will ensure the user has access to the in-browser spell checker.
If set to Yes it will disable the spellchecker and show the bespoke CKEditor 4 context menu when you right click on the editor view.
Placement Selection - Search by Authorisation Level
Within Placement Selection there is now an option to filter by Authorised Level and there is an option to display this as a column within 'Options'.
Summary View - View Documents
It is now possible to view the documents on a record from the Summary View in Search.
After selecting search results which enables the Summary View, when the Summary View is opened, a 'View Documents' button will be present. Clicking on 'View Documents' will then reveal a drop down that contains the documents attached to that record and an area that shows the currently selected document in the drop down.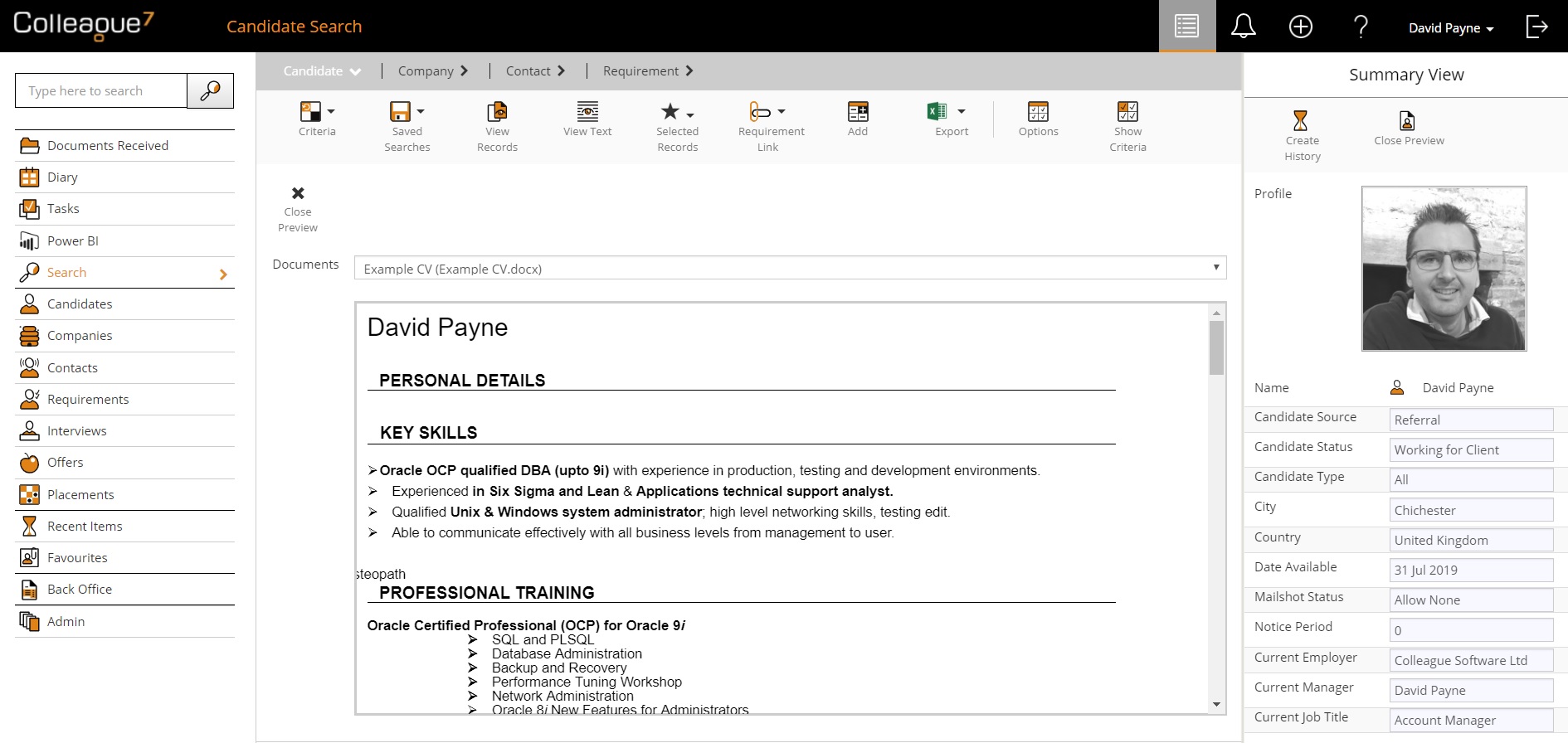 This area will automatically update if you change which record is currently selected in the Summary View.
Create Task From Search Result
Users can now create tasks against mutliple records from a Search result.
When in a search result, select multiple results, click on 'Selected Records' and select 'Create Task(s)'. This will open the tasks screen where the user can enter details. When this is saved a task will be created per selected record, if any errors are encountered the user will be given the option to retry or cancel any failed attempts (all successful attempts will have already created a task).
Access to Reports User Permission
Access to the Reports area has moved from Global Settings to be a User Group Permission (defaults to Full Access for current user groups).
Back Office Area
There is now a new menu option for Back Office which will be used to hold the operations relating to back office. This is controlled by a user group permission.
Back Office – Generate Invoices page
There is now an option within the Back Office area to list Timesheets, Permanent Placements and Placement charges that are ready to be invoiced.